Lightning and storm monitoring
The precision analysis of lightning and storm data makes it possible to trace, monitor and predict the evolution of related severe weather phenomena (heavy rain, strong winds, hail).
STRENGTHS
Immediate
The service makes it possible to clearly and immediately identify the storm phenomena in progress, their intensity and evolution.
Sharing
Access to information can also be accessed and shared between multiple users at the same time.
Timeliness
Network data reaches the user in real time; automatic alerts allow for timely notification.
Customisation
In the dedicated platform, all the layers of customer interest can be displayed.
ADVANCED DATA AND SERVICES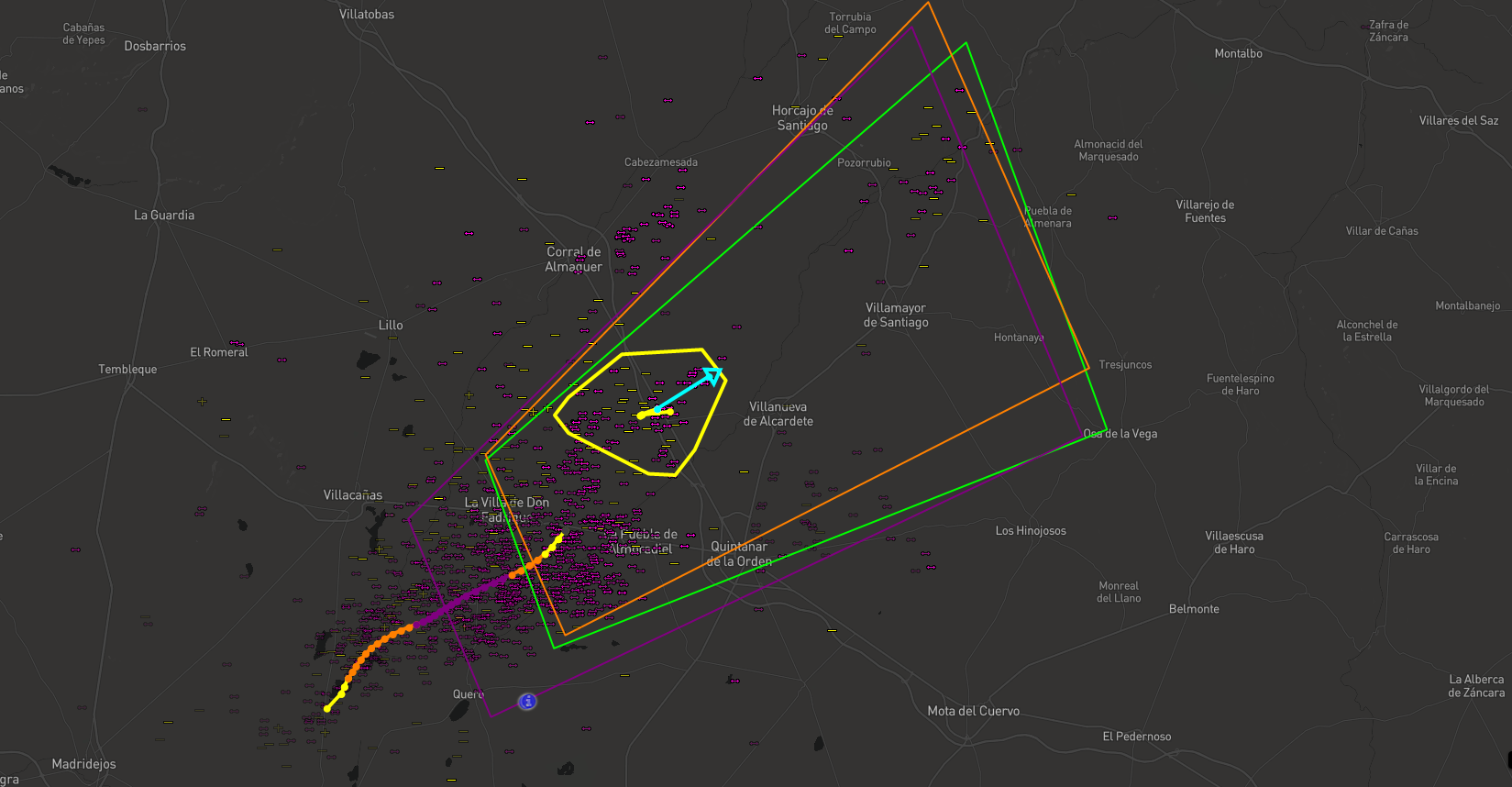 REAL-TIME LIGHTNING DATA
The monitoring network detects all types of lightning (CG – Cloud to Ground and IC – Intra Cloud) with high accuracy (200 m) in order to obtain a more accurate monitoring of thunderstorms.
HIGH PRECISION TRACKING
The data is analysed in real time to obtain precise tracking of the path of the storm cell and of the intensity in its various phases.
NOWCASTING OF PHENOMENA
A dedicated algorithm, based on the behaviour of the storm and precise indicators, that predicts the direction and speed of movement of the cell.
ALERT AND NOTIFICATION SYSTEM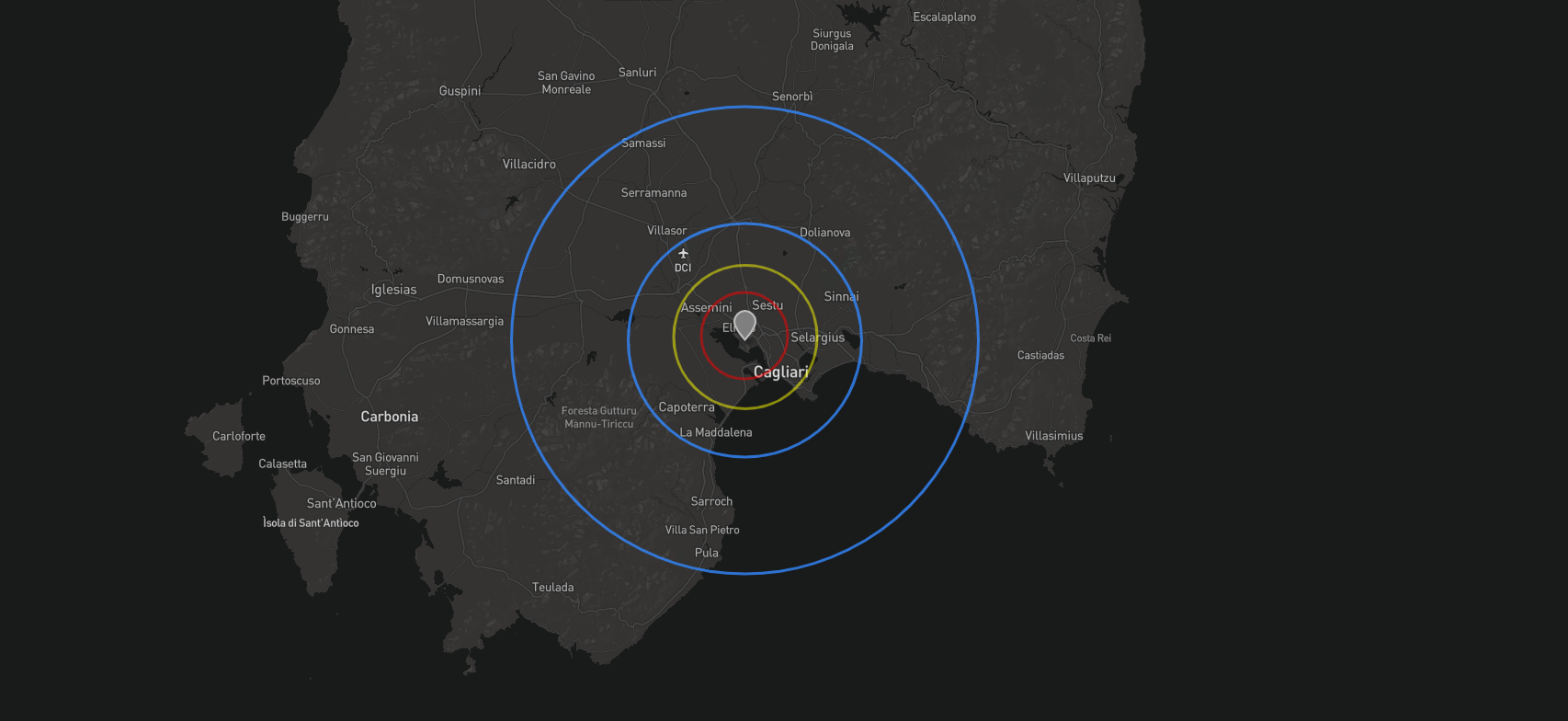 TIMELY NOTICES
The services linked to the monitoring network make it possible to obtain timely notifications on the presence and evolution of storms to support decisions in the management of operational activities and for safety.
AUTOMATIC NOTICES VIA E-MAIL/SMS
The system allows the user to set up the sending of alert messages (via e-mail, via SMS or in the dedicated app) in case of storms in the vicinity or in case of strong approaching storms.
FULL CUSTOMISATION
The system allows a high level of customisation with regard to monitored locations, size of the area to be monitored, notification type and number of users to be notified.
OTHER FEATURES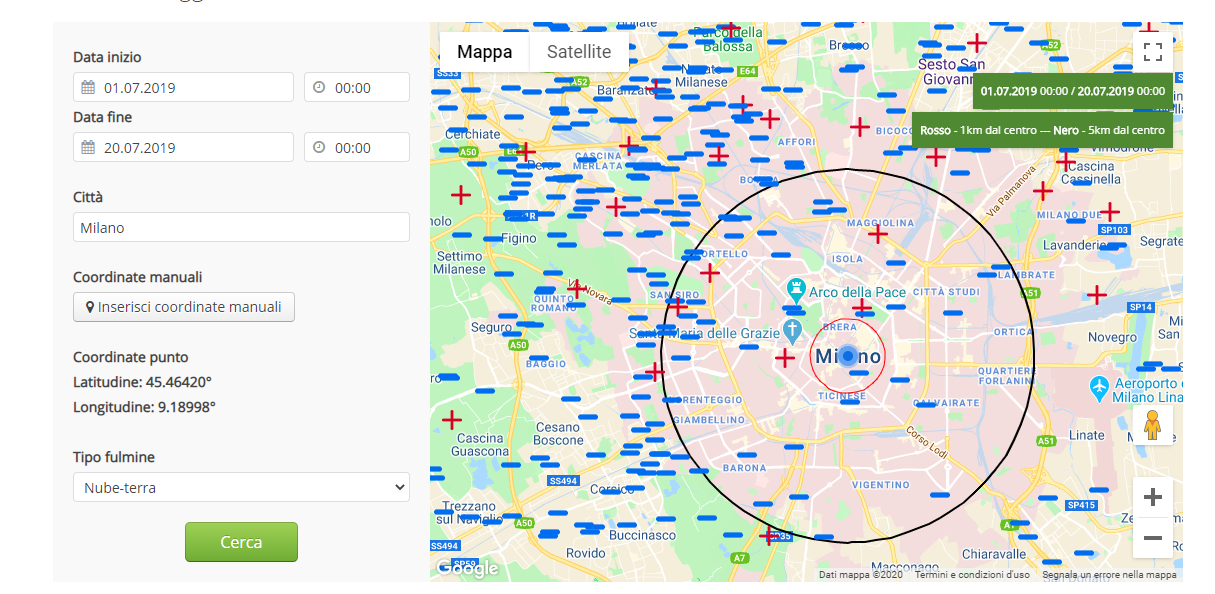 DEDICATED PLATFORM
The dedicated platform (also available as an app for iOS and Android) displays all information on comprehensive and intuitive support.
GLOBAL SOLUTION
The monitoring network extends globally, with uniform coverage thanks to the presence of numerous wide-range sensors.
API FEED AND HISTORICAL DATA
Data can also be provided through a self-updating feed or dedicated APIs for integration into customer systems or applications. An historical data archive is also available.
SIGN UP TO OUR NEWSLETTER
Sign up to stay updated on our activities! You will find us in your inbox about once a month.