Alert Ex-Post®
The application that provides daily updated monitoring of adverse weather conditions that have occurred based on certain thresholds defined by the customer.
Strengths
Representative data
The analyses are based on certified, official and WMO-compliant data.
Immediate
The service displays the national overview of threshold crossings with simplicity and immediacy.
Customisation
All processing is customised for the specific needs of the customer.
Accessibility
The service is easily accessible through the dedicated web portal.
HIGH DATA QUALITY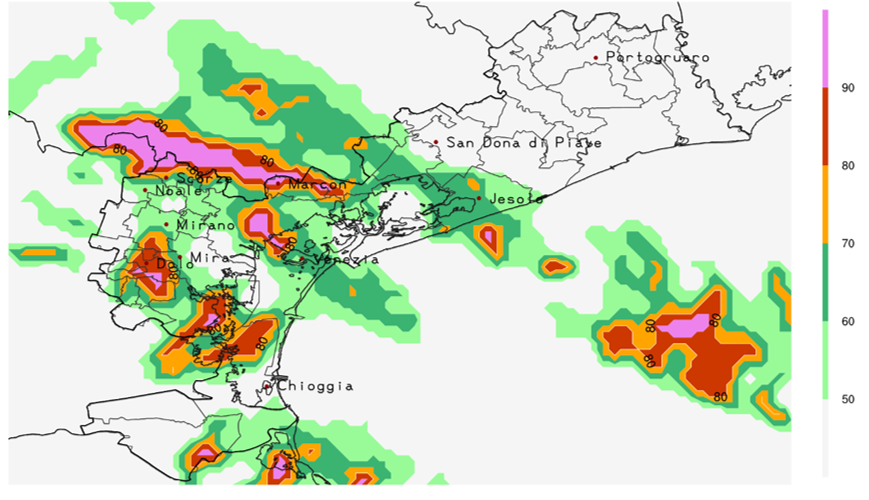 UNIFIED DATABASE OF METEOROLOGICAL DATA
Data from certified, official and WMO-compliant weather networks are used in order to make the analyses sustainable even in the registered offices.
DATA VALIDATION
All data used in the analyses are subjected to rigorous validation processes by Radarmeteo data analysts.
DATA INTEGRATION
The data of the meteorological stations are integrated with the data of other sensors (e.g. radar, satellite) with the aim of obtaining more reliable and accurate data.
ACTIVE SUPPORT FOR RISK MANAGEMENT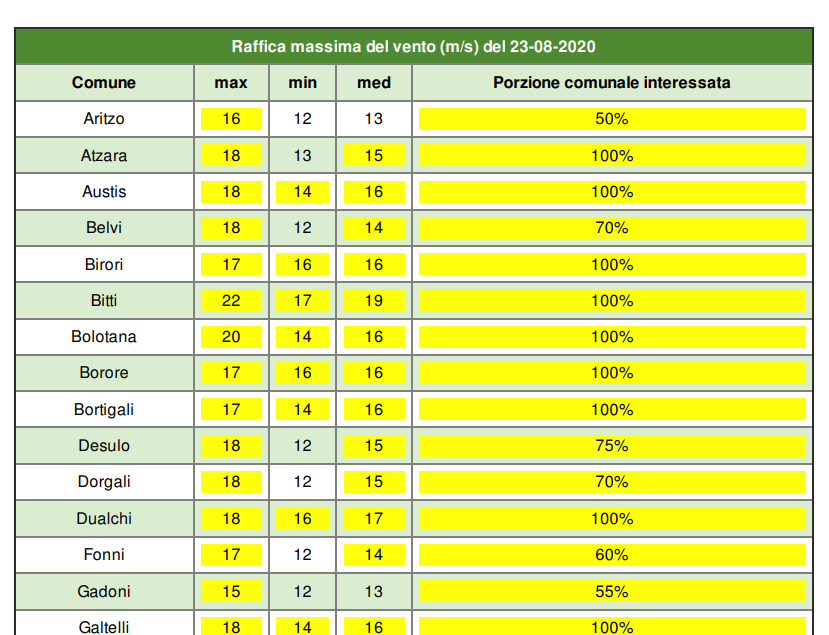 AUTOMATED SERVICE
The analysis of the data and therefore of the threshold exceedances takes place automatically without the need for specific requests, providing a complete overview of the situation.
DATABASE OF THRESHOLD EXCEEDANCES
The service allows the user to create a database of the days in which the defined thresholds have been exceeded (regardless of the claims or damages reported).
SEND BY E-MAIL
The report containing maps and easy-to-read table is sent daily.
DEDICATED WEB PORTAL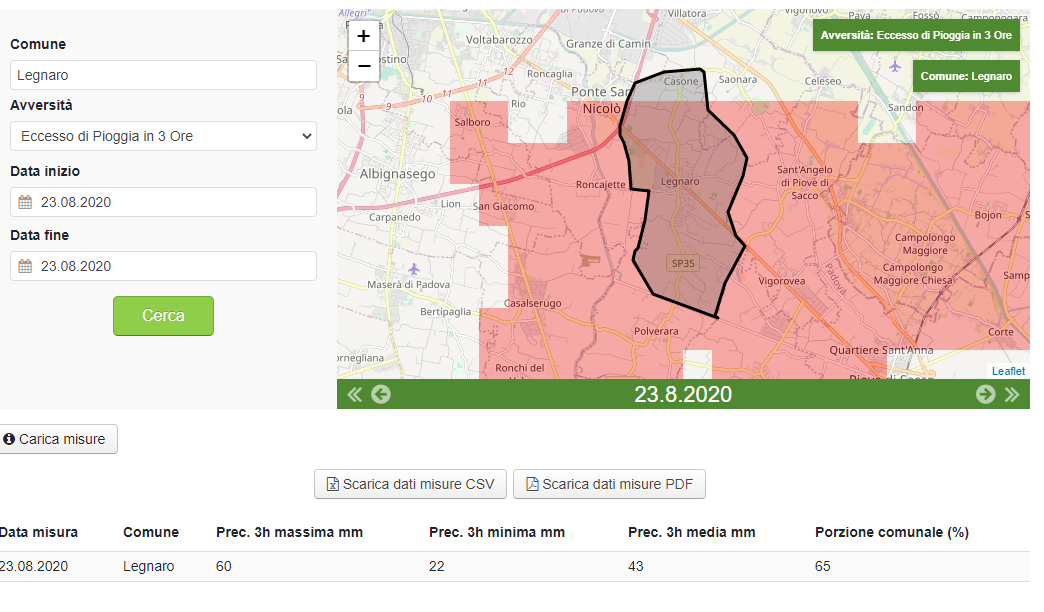 INTERACTIVE CONSULTATION
The service is also accessible through a dedicated web portal that allows the user to view threshold exceedances on a GIS system up to a sub-municipal detail.
DATA EXPORT
All consulted data can be exported in CSV and PDF format for sharing or subsequent processing.
REPORTS ARCHIVE
The portal makes available the entire archive of summary reports sent by e-mail.
SIGN UP TO OUR NEWSLETTER
Sign up to stay updated on our activities! You will find us in your inbox about once a month.