Medium-term weather trend
Forecasting service that provides the weather trend up to 14 days on the phenomena of interest in the form of a probabilistic output.
STRENGHTS
Planning
The service allows the user to set up a medium-term programme.
Customisation
The service is personalised and tailored to the customer's needs.
Probability forecast
The meteorological data is accompanied by information on its reliability.
Validation
Forecasts are always validated by a team of experienced meteorologists.
FORECASTS UP TO 14 DAYS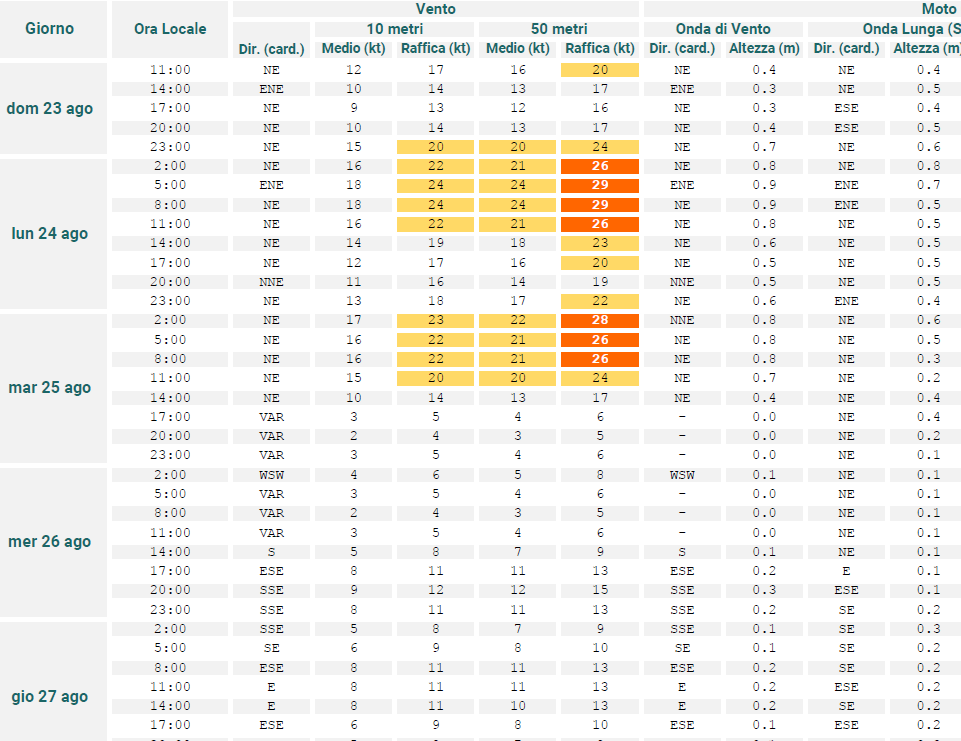 ANALYSIS OF THE WEATHER TREND
The team of meteorologists monitors and analyses the weather trend on a daily basis up to the following 14 days.
FORECAST BULLETINS
The forecast bulletin for the weather trend is processed every two weeks (generally on Mondays and Thursdays) to obtain a frequent update of the information.
ALERTS ON SPECIFIC THRESHOLDS
The forecasts report the exceedance of specific thresholds referring to the customer's territory, which can be identified on the basis of historical data.
PRODUCT CUSTOMISATION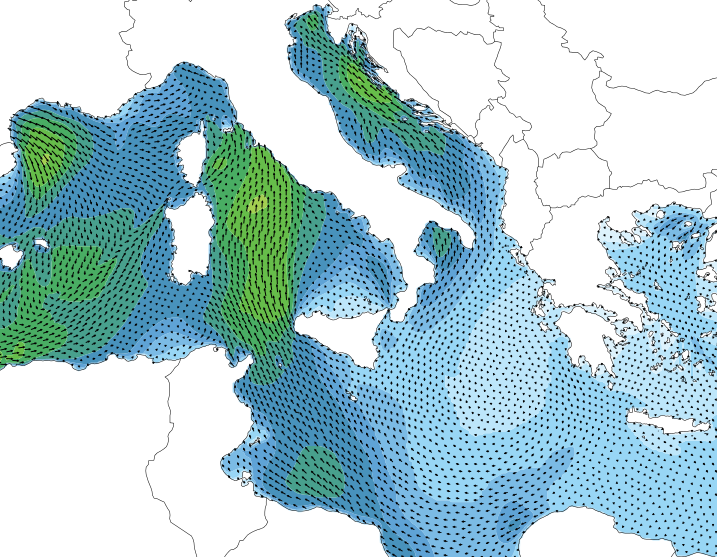 GEOREFERENCED MAPS
Visualisation of the expected threshold exceedances in the form of georeferenced maps.
GRAPHS
Visualisation of the meteorological evolution on a point using box plot or column graphs with indication of the expected threshold exceedances.
METEOROLOGISTS COMMENTARY
The weather trend is accompanied by a description of the expected evolution on a large scale and on a local scale, contextualising the displayed data.
MULTI-MODEL ENSAMBLE METHOD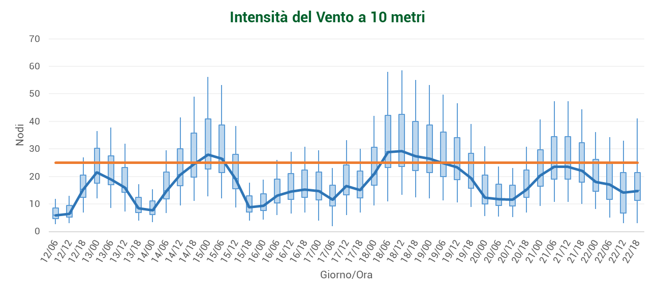 MODEL INTEGRATION
Integration of different models, developed by international institutional bodies and in-house by Radarmeteo.
PROBABILISTIC INFORMATION
The generated forecasts are integrated to provide probabilistic data. The weather data is therefore always characterised by an estimate of its reliability.
VALIDATION OF THE TEAM OF METEOROLOGISTS
The data deriving from the multi-model ensemble analysis are subject to validation by the team of meteorologists aiming to improve the accuracy of the data provided.
SIGN UP TO OUR NEWSLETTER
Sign up to stay updated on our activities! You will find us in your inbox about once a month.