RailCast®
RailCast® is the meteorological support service dedicated to the world of railway traffic management. The service, active all year round, is dedicated to forecasting and monitoring winter and summer phenomena to ensure the functionality and efficiency of the networks.
STRENGTHS
Highly professional team
The team of forecasting meteorologists interacts directly with the customer.
Communication
The information is characterised by readily understandable language.
Customisation
The service is personalised and tailored to the customer's needs.
Experience
The service is based on the many years of experience carried out for road traffic management.
WEATHER ALERT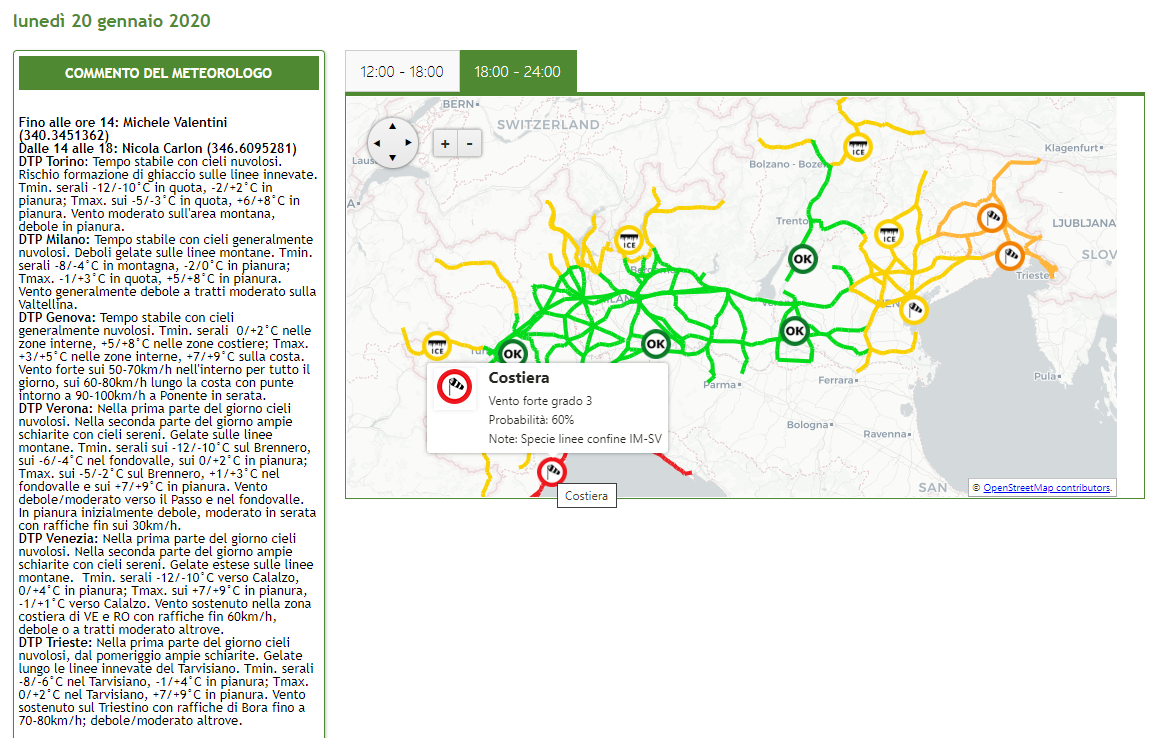 FORECAST FOR THE NEXT 72 HOURS
The team of meteorologists constantly monitors the expected evolution for the next 72 hours on the routes of interest.
FORECAST BULLETIN
According to the expected evolution and the defined thresholds, forecast bulletins are prepared and sent showing the hydro-meteorological alert levels in iconographic form.
DIRECT METEOROLOGICAL SUPPORT
The team of forecasters remains available for all further details necessary for the correct definition of the expected meteorological development
OPERATIONS ROOM 24/7/365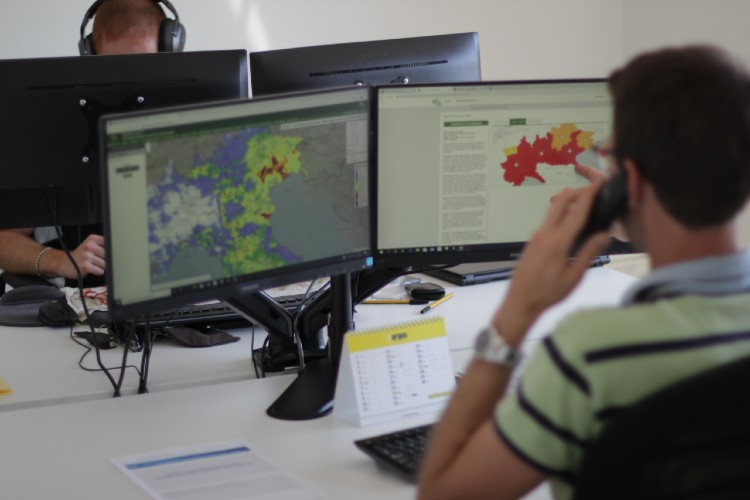 REAL-TIME MONITORING
Constant monitoring of the situation is carried out in real-time to identify the phenomena in progress and predict their evolution in the very short term.
NOWCASTING BULLETIN
Nowcasting bulletins are processed and sent with the expected evolution for the next 6 hours to identify the timing and intensity of meteorological phenomena with greater accuracy.
NOWCASTING BULLETIN
The team of forecasters provides direct support (via telephone or team working platforms) to the Customer during critical phases.
DEDICATED PORTAL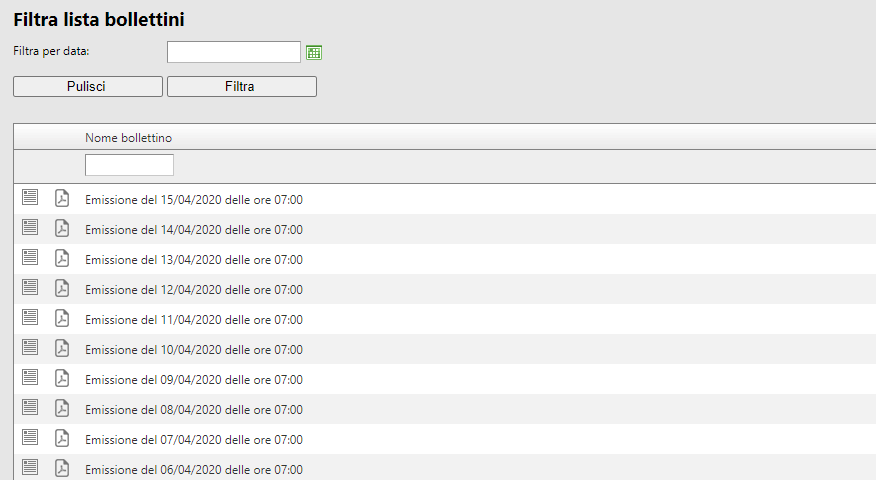 GEOREFERENCED ALERTS
The alerts on routes or areas are geo-referenced and displayed on a map system that is simple and easy to read.
REAL-TIME WEATHER DATA
In addition to the display of the alerts, additional weather data is available that allows a more complete contextualisation of the current and forecast weather evolution.
INTEGRATION OF EXISTING INSTRUMENTATION
The service includes the integration of data owned by the customer (e.g. weather stations along railway lines) in order to improve forecast accuracy.
SIGN UP TO OUR NEWSLETTER
Sign up to stay updated on our activities! You will find us in your inbox about once a month.