GisMeteotrigger®
Web application that allows access to the georeferenced database of meteorological data detected by the meteorological stations installed on the territory, both in real time and as a historical archive.
STRENGTHS
Maximum usability
The application allows the user to view the weather station data immediately and clearly.
Export
All data displayed can be exported locally for further processing. 
Completeness of information
Both real-time data and all archive data are present.
Accessibility
The service is easily accessible through the dedicated web application for mobile devices.
VISUALISATION ON GIS SYSTEM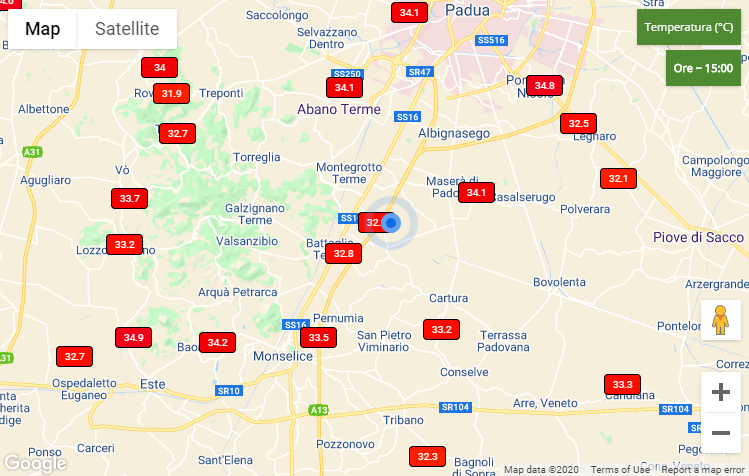 INTERACTIVE CARTOGRAPHIC SYSTEM
The data are displayed on an interactive cartographic system that allows an immediate contextualisation of the weather data in the area of interest.
SELECTION OF COMMON OR SPECIFIC POINTS
The application allows the user to define the area of the territory of interest through a selection menu of regions/municipalities or specific points indicated with geographical coordinates.
GEOLOCATION
The application, also available on mobile devices, allows the user to take advantage of geolocation to identify the stations in the user's vicinity.
REAL-TIME AND ARCHIVE DATA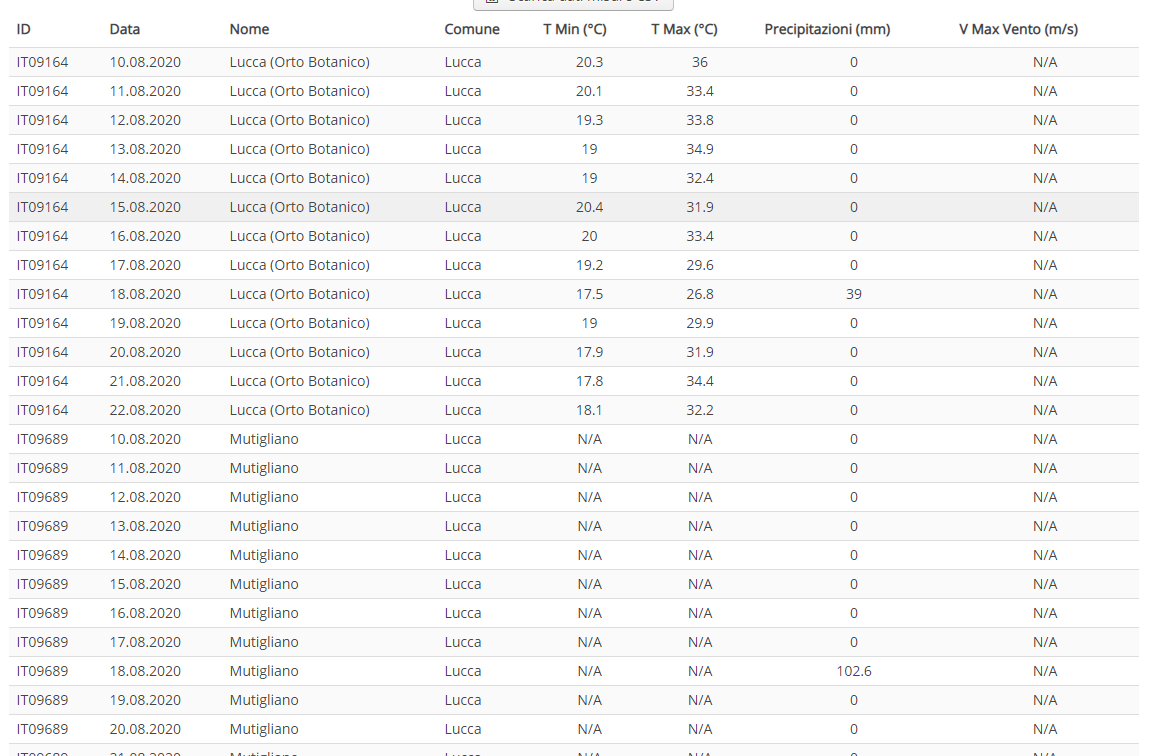 REAL-TIME DATA
Real-time data is available, with hourly update, for numerous meteorological variables (temperature, precipitation, wind, etc.)
ARCHIVE DATA
With a simple menu it is possible to consult archive data, hourly or daily, and exported in CSV or PDF format for reporting.
LIGHTNING DATA
In addition to the classic meteorological variables, historical lightning data are also available (location, time, intensity, etc.)
OTHER FEATURES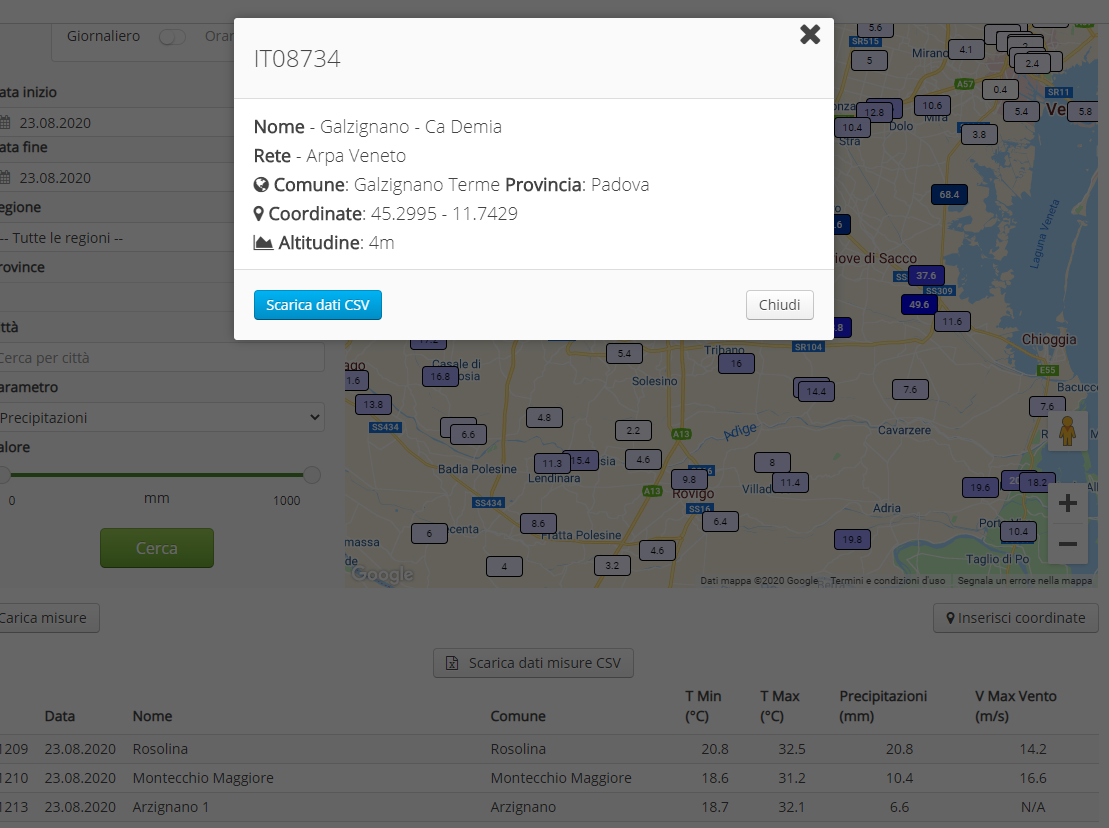 DATA EXPORT
All the data collected and displayed, both in real time and in the archive, can be viewed in table format and exported in CSV or PDF format.
DETAILS OF THE STATIONS
The application allows the user to view the details of each single station in the database, verifying its characteristics and network.
UNIFIED DATABASE OF METEOROLOGICAL DATA
Only data from certified, official and WMO-compliant weather networks are displayed in order to carry out the analysis on sustainable data even in the registered offices.
SIGN UP TO OUR NEWSLETTER
Sign up to stay updated on our activities! You will find us in your inbox about once a month.