RadarCast®
The application which, starting from the integration of the data collected by the meteorological radar networks, shows the precipitation in real time and forecasts in the following 3hrs
STRENGTHS
Immediate
The service makes it possible to clearly and immediately identify the precipitations in progress and their intensity.
Nowcasting meteo
The application gives an estimate of the evolution of precipitation in the following hours.
Identifying phenomena
The different types of phenomena taking place are distinguished intuitively.
Customisation
Layers of customer interest can be displayed for more accurate analysis of the situation.
AVAILABLE DATA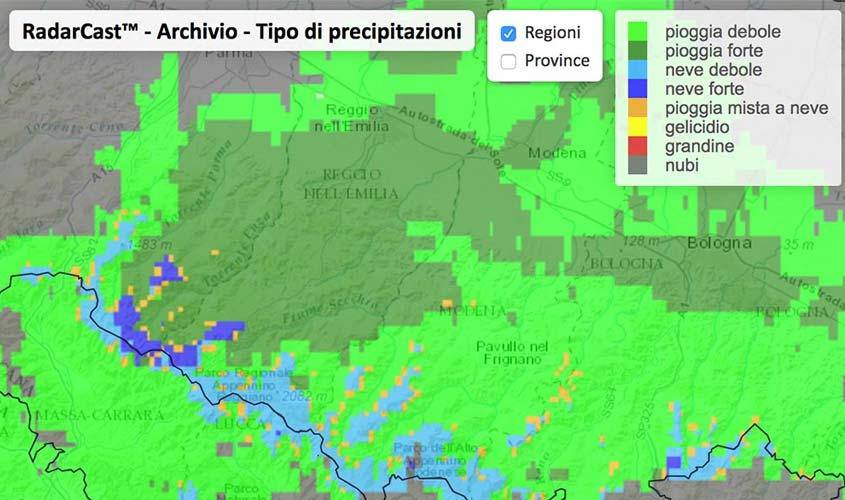 PRECIPITATION INTENSITY
The intensity of precipitation, reported in mm/h, allows the user to have a clear indication of the intensity, extent and location of precipitation on any point of the territory.
TYPE OF PRECIPITATION
The type of precipitation indicates whether the observed precipitation is composed of rain, hail, snow or frost, helping the user to identify areas on the territory with potential critical phenomena.
NOWCASTING
The application provides precipitation displacement forecasts in the subsequent hours by integrating radar data and modelling analysis data.
VISUALISATION ON INTERACTIVE GIS SYSTEM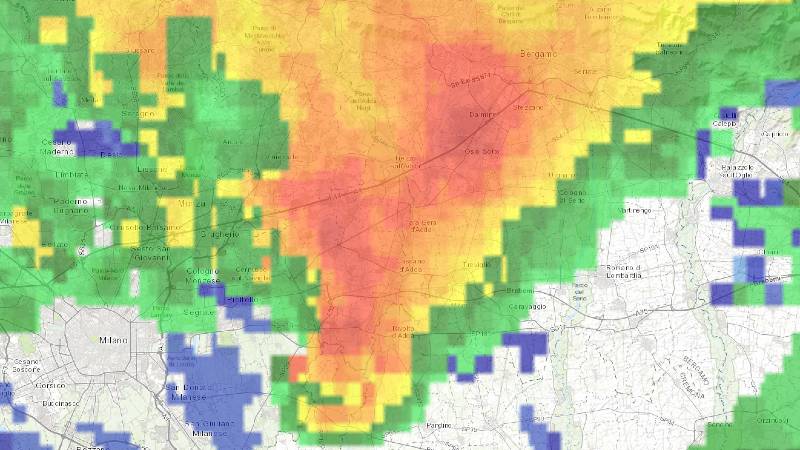 DETAIL OF 1KM2
All available data are shown in the form of coloured maps with a high resolution of 1km2.
INTERACTIVE CARTOGRAPHIC SYSTEM
The data are displayed on an interactive cartographic system that allows the clear identification of areas affected by precipitation with a detailed view down to the sub-municipal level.
CUSTOMISATION
The data display is customised on the Customer's area with the ability to view additional cartographic layers of interest (e.g. motorway sections, consortium boundaries, areas of competence, etc.).
REAL TIME, ARCHIVE AND ADDITIONAL FEATURES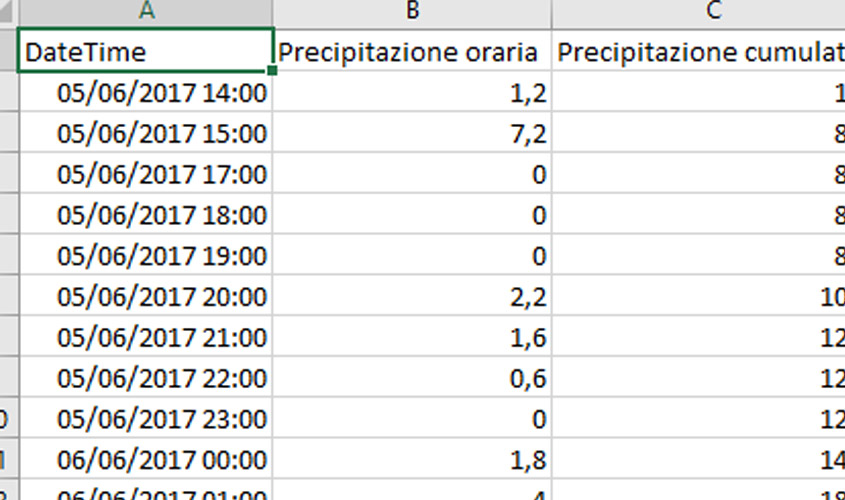 REAL TIME AND ARCHIVE
All data provides real-time information and is updated every 10 minutes. The historical data archive of radar images is also always available.
ANIMATION
In addition to the latest update it is possible to view the animation that allows the user to clearly identify the direction of movement of the precipitation.
BACKUP
The service integrates the data of approximately 40 radars in Italy and abroad, allowing adequate backup coverage in the event of temporary instrument malfunction.
SIGN UP TO OUR NEWSLETTER
Sign up to stay updated on our activities! You will find us in your inbox about once a month.