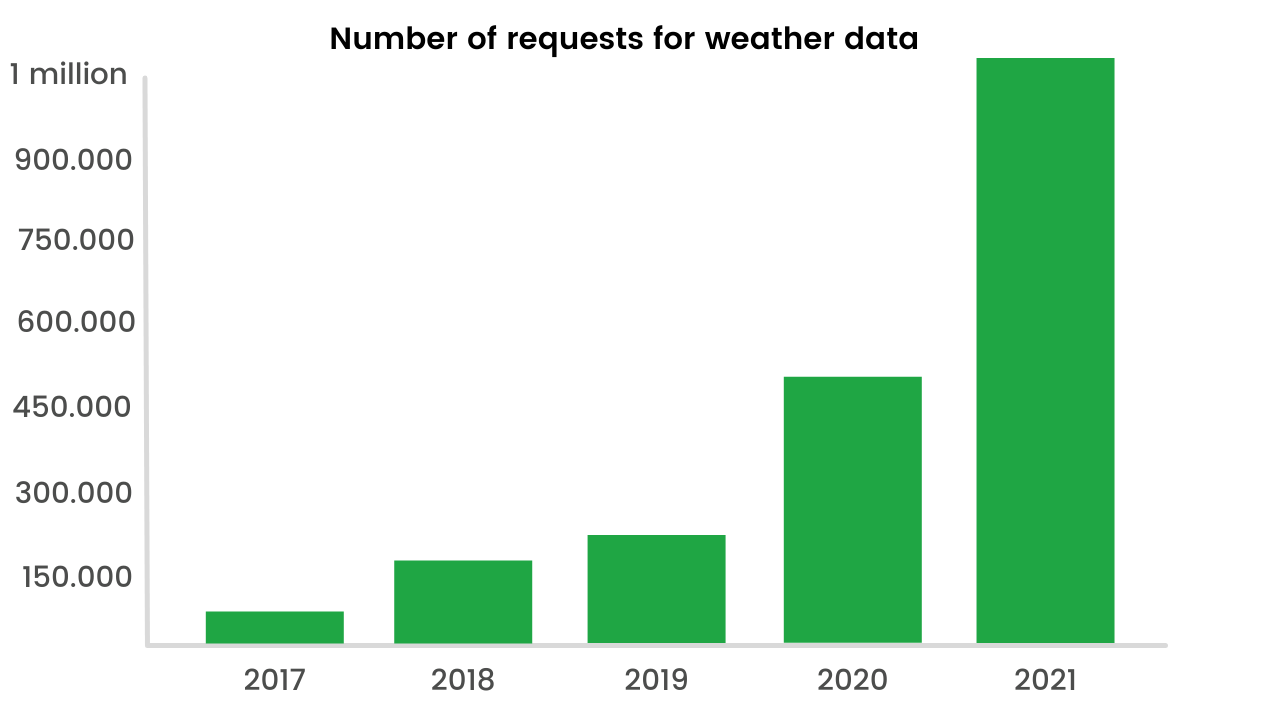 For the third consecutive year, requests for point weather data for various purposes in agricultural risk management have doubled. Approximately 250,000 requests were made in 2019, 500,000 in 2020 and over 1 million in 2021. This speaks volumes about how the system has evolved, starting from the real needs of the sector operators, accompanying and growing with them.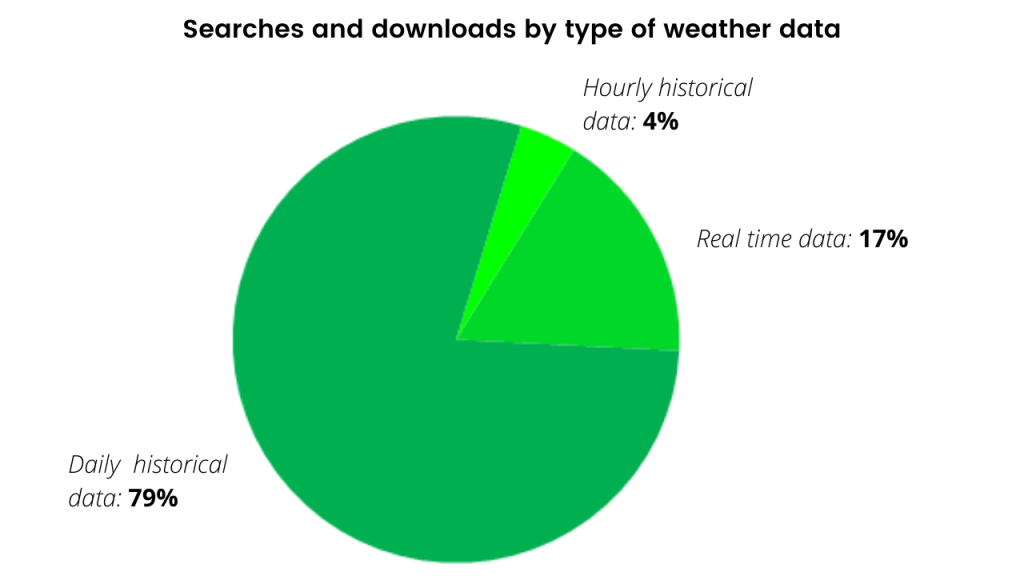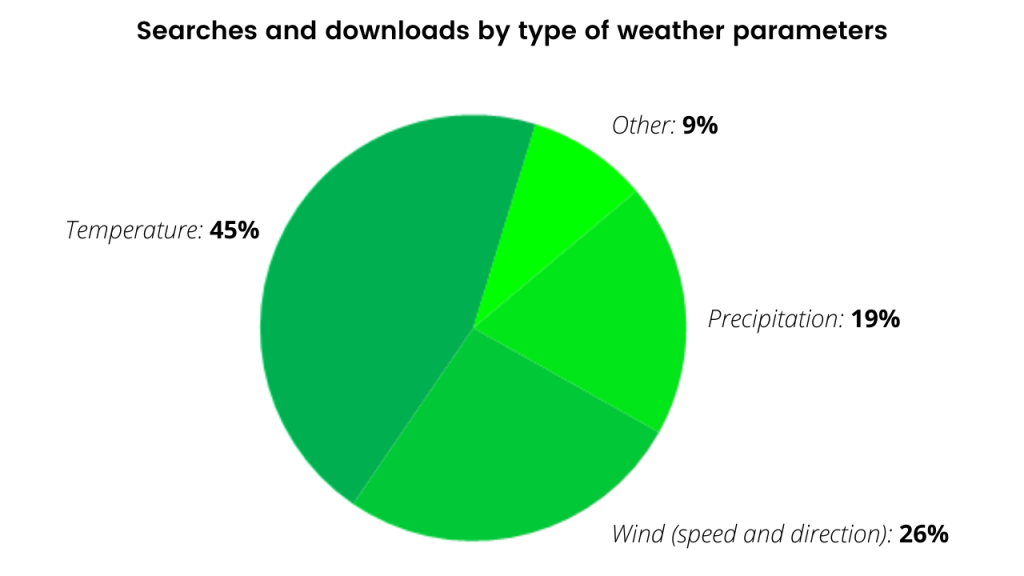 From requests once handled by e-mail, we have now achieved fully automated management. This thanks to our dedicated platform which can be queried directly by the party seeking information, without any filters or delays. The entire wealth of information — and thus the history of the last 32 years and the near real time — can be extracted in seconds from GisMeteotrigger®, which now provides its services to the vast majority of the sector: insurance and reinsurance companies; farmers and agricultural organisations; regulators and public agencies.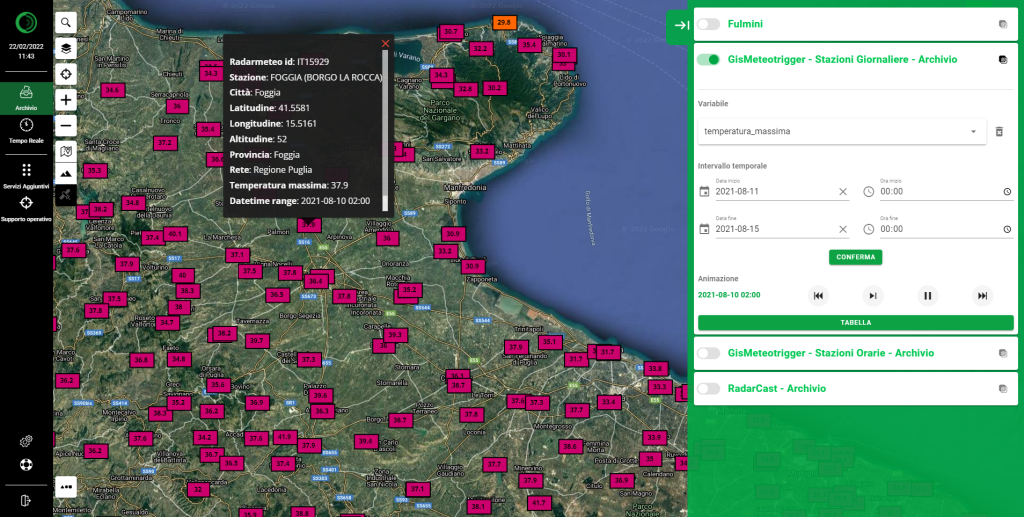 The main features of this success are: the quality and representativeness of the data collected (only from certified, official and WMO-compliant networks); the processing of this weather data (retrospective analysis from observed data and not from models); the statistical consistency and constancy of the data over time; and the immediate availability of said data for every point throughout the national territory.
Credit for this must also go to the broad spectrum of clients who, with care and sensitivity, helped to build these platforms.
Comments are closed.