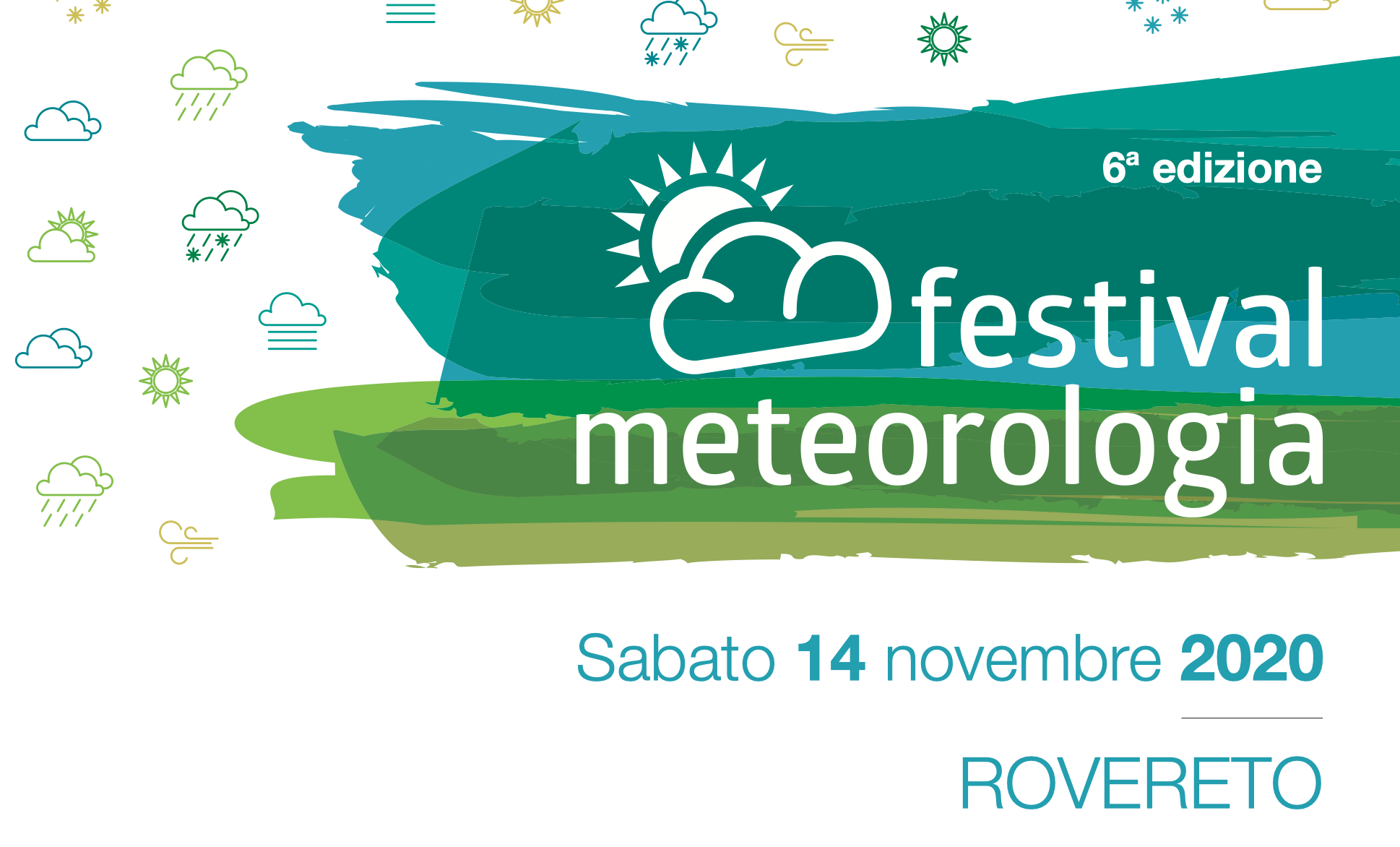 The 6th edition of Festivalmeteorologia is scheduled to take place next Saturday, 14 November 2020. Coordinated with Trento University, this now traditional appointment brings together the Italian meteorology world for a series of targeted debates. The main topics this year will be the interaction of climate with agriculture, health and energy.
In addition to the technical topics, this year the organization also wanted to focus on a general matter of considerable importance: do meteorology systems and networks built with public funding belong also to the Italians, the general public, companies, culture and society? Is the data transparent and openly accessible? The WMO (World Meteorological Organization) and the European Union have been supporting the need for maximum accessibility for years, and national guidelines (such as those of the Agenda for Digital Italy of the Presidency of the Council of Ministers) are clearly oriented in this direction. But how is the Italian public meteorological world behaving?
The issue is of enormous importance in terms of monitoring and understanding climate change, which must involve everyone.
In this context, in the "Open Meteorology" session of the Festivalmeteorologia (scheduled to begin at 2:20 p.m.), Radarmeteo's CEO, Massimo Crespi, will be presenting the report "Reanalysis as a source of processing for open meteorology", highlighting the problems that still characterise the issue.
Due to the complexity of the subjects, which cannot be covered during the space of a conference, two explanatory texts have been prepared: the first looks at the characteristics and representativeness of meteorological data in the national context (Quaderno di Meteorologia Aperta n° 1 "Characteristics and Representativeness of Meteorological Data in the Italian National Context", by Massimo Crespi), and the second covers meteorological reanalysis (Quaderno di Meteorologia Aperta n° 2 "Reanalysis or retrospective analysis in meteorology", by Massimo Crespi and Gianluca Ferrari).
Both texts are in Italian (soon available also in English) and are published in the new "Quaderni di Meteorologia Aperta" section of the website. These first publications fulfil a specific company commitment to help adapt Italian meteorology to European standards, to take part in the debate on innovation and overcoming mere forecasting aspects. An open meteorology, that is, one which takes its cue from lateral visions, from different points of view, and which fits into our history and our culture and is inspired by them.
Comments are closed.