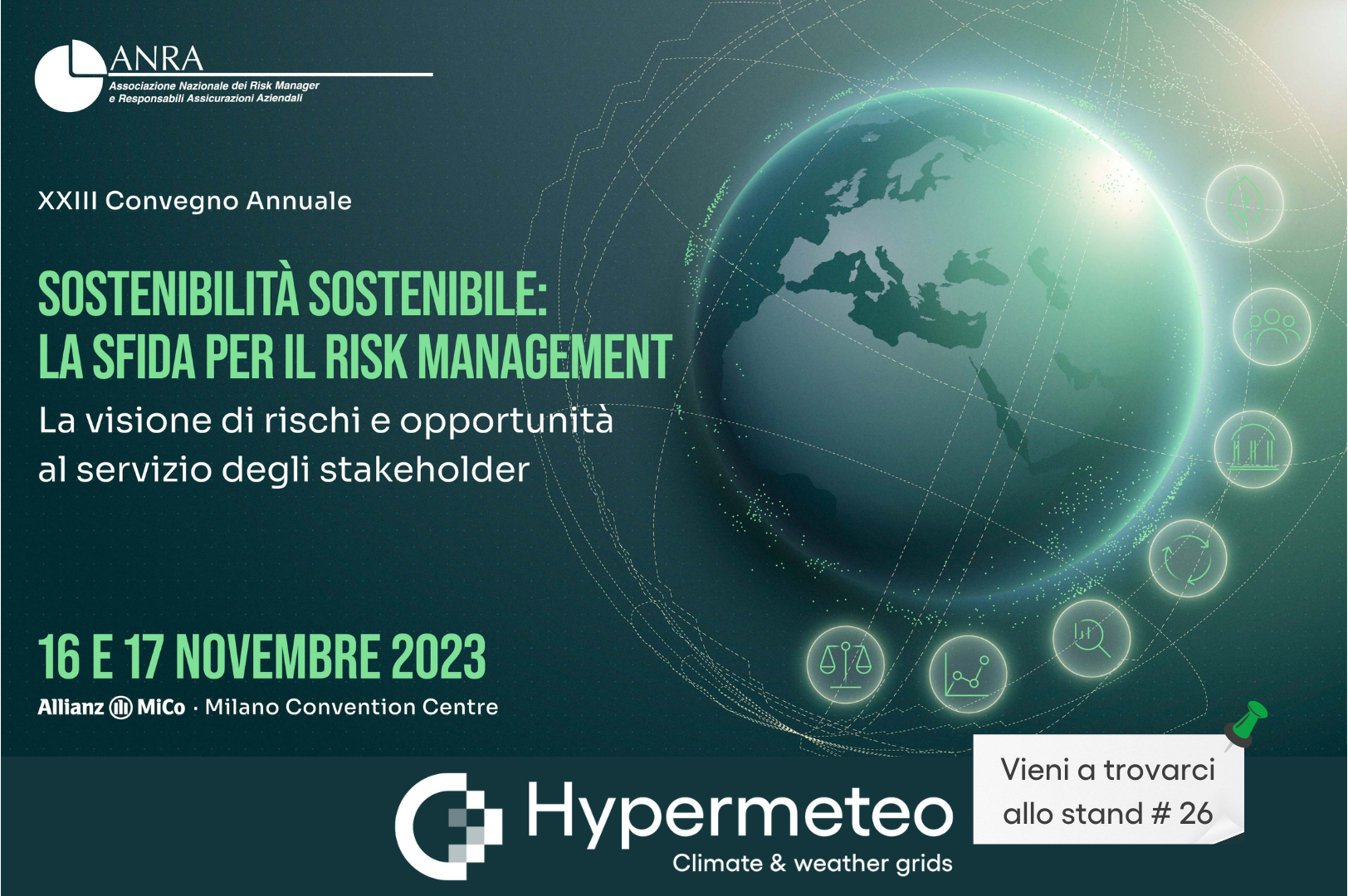 23rd Annual ANRA Conference | Allianz MICo, Milan | 16-17 November
On 16 and 17 November Hypermeteo and Radarmeteo will take part in the 23rd Annual ANRA Conference in Milan, one of the most important events for the Italian Risk and Insurance Manager community.
The theme of this edition will be "Sustainable Sustainability: The challenge for risk management": two days of roundtables, seminars and workshops to discuss the growing importance of ESG (environmental, social, governance) criteria, focusing on risk management, opportunities and related actions that could be taken in relation to sustainability goals and commitments.
Another innovation to be presented at the conference concerns the solutions and services offered by Radarmeteo and Hypermeteo in support of the insurance industry: high-resolution weather and climate data, risk indices and scenarios, which can be integrated into digital systems for a comprehensive overview of the current climate emergency.
Visit us at stand 26.
More information and event programme
OTHER EVENTS
FESTIVALMETEOROLOGIA 2023 | Rovereto | 16-18 November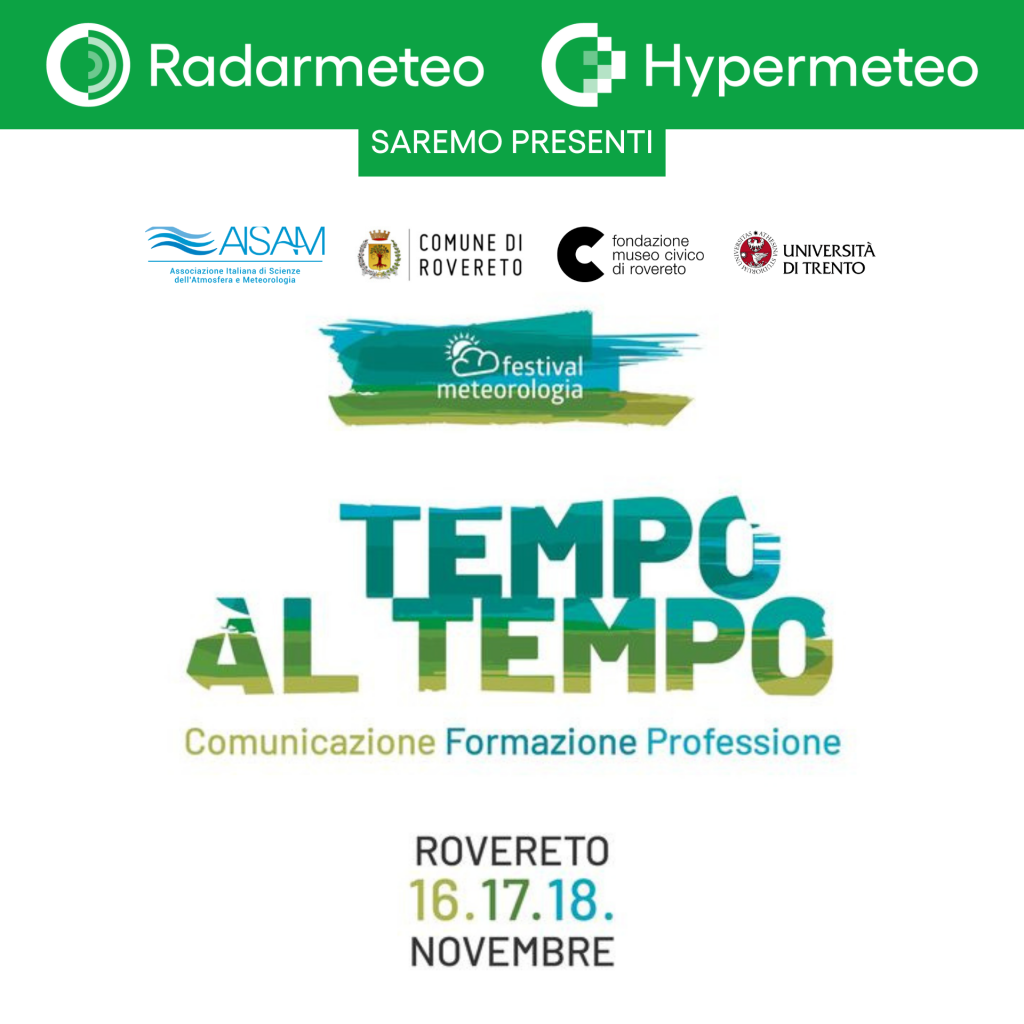 Radarmeteo and Hypermeteo will be present with an exhibition space at the 9th edition of the Rovereto Festivalmeteorologia – whose theme this year is "Tempo al tempo (time for weather)" – from Thursday 16 to Saturday 18 November.
Festivalmeteorologia is organised by AISAM (Associazione Italiana di Scienze dell'Atmosfera e Meteorologia – Italian Association of Atmospheric Sciences and Meteorology) in collaboration with the University of Trento, the Municipality of Rovereto and the Fondazione Museo Civico of Rovereto. It is one of the most important Italian events dedicated to meteorology and to those involved in the sector: services, professionals, companies, research, universities, schools and associations.
The 2023 programme includes meetings, conferences, educational activities, events and an expo area to explore the technical and scientific relevance of meteorology, which has become an important science in both socio-economic spheres and everyday life. This event aims to make the entire community aware of how climate change is affecting the whole world.
In particular, on Saturday the 18th, from 8:45 a.m. to 1:00 p.m., the festival will host a series of roundtables, free of charge for participants, entitled: "Technological Revolution in Agriculture: Mitigating Climate Change" organised by Co.Di.Pr.A. Trento in collaboration with Condifesa Bolzano and Asnacodi Italia. Radarmeteo and Hypermeteo will also be in attendance to give a technical presentation starting at 12:00 noon.
Comments are closed.